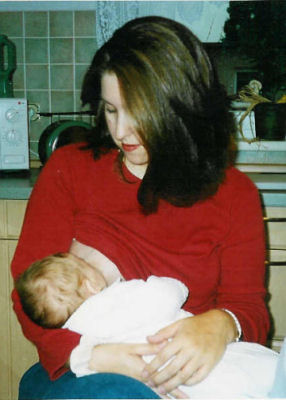 Helen with son Scott
Helen Marshall, IBCLC
Originally from the UK, I moved to Canada in 2003. My breastfeeding experience with my oldest child changed my life forever and set me on a path to become an IBCLC (International Board-Certified Lactation Consultant). As many pregnant moms do, I assumed that since breastfeeding is "natural", that it would also be easy. This did not turn out to be the case. I experienced many breastfeeding issues with my first son but was very lucky to have excellent support during that time from family, friends, and professionals. My personal experiences taught me the importance of non-judgmental care; providing families with up to date information to enable them to achieve their own goals.
For the last 5+ years, I have been working with multiple dentists assisting them with tongue tie evaluation and releases. I also have a special interest in supporting mothers prenatally who have experienced breastfeeding problems with their previous children.
Professional Memberships
CLCA (Canadian Lactation consultants Association)
ICAP (International Consortium of Oral Ankylofrenula Professionals)
What is an IBCLC?
From the IBLCE website..
"The International Board Certified Lactation Consultant (IBCLC) credential identifies a knowledgeable and experienced member of the maternal-child health team who has specialized skills in breastfeeding management and care. The IBLCE certification program offers the only credential in lactation consulting and is available globally. IBCLCs have passed a rigorous examination that demonstrates the ability to provide competent, comprehensive lactation and breastfeeding care. Attainment of the IBCLC credential signifies that the practitioner has demonstrated competence to:
work together with mothers to prevent and solve breastfeeding problems
collaborate with other members of the health care team to provide comprehensive care that supports, protects and promotes breastfeeding
encourage a social environment that supports breastfeeding families
educate families, health professionals and policy makers about the far-reaching and long-lasting value of breastfeeding as a global public health imperative."
More information can be found at
http://americas.iblce.org/why-hire-an-ibclc